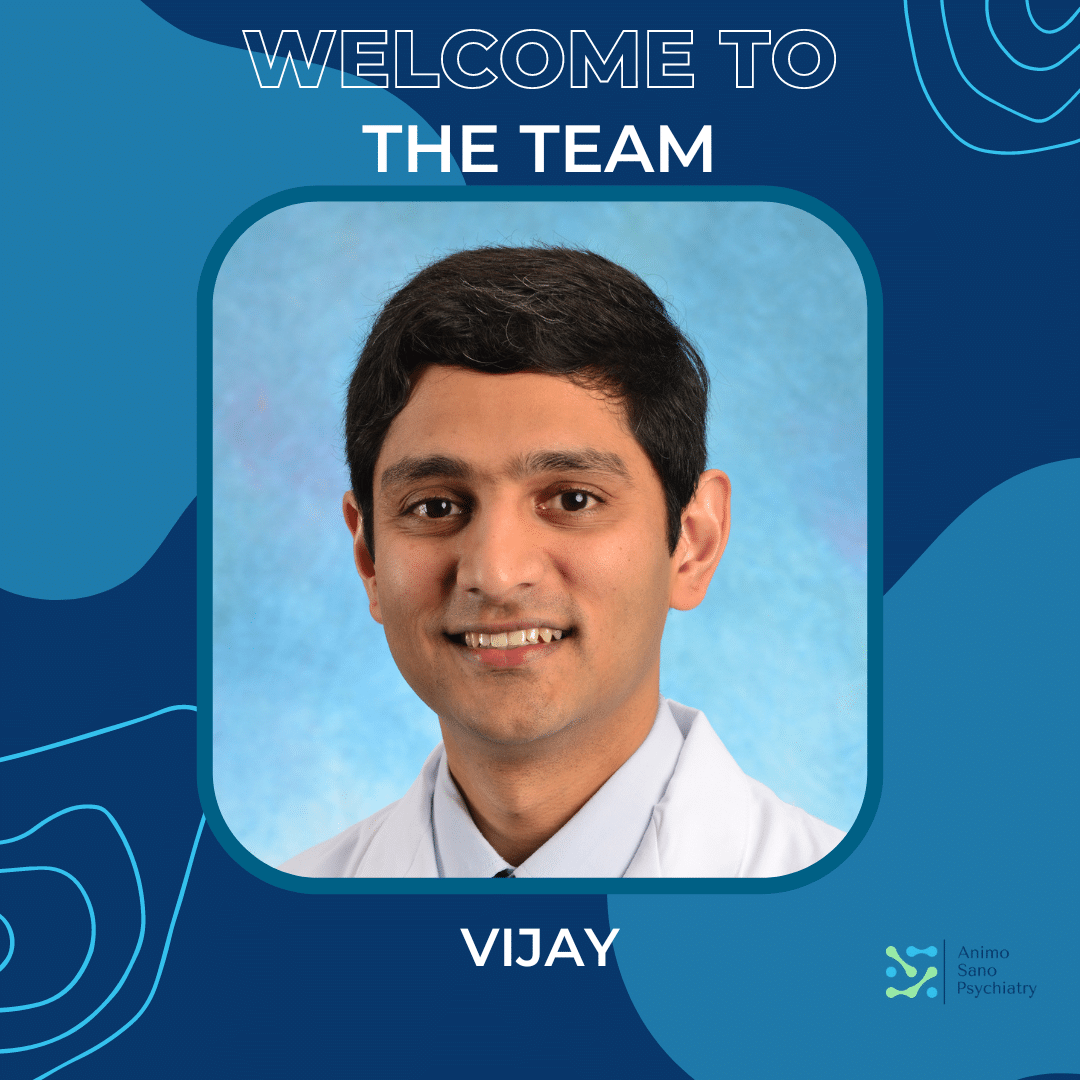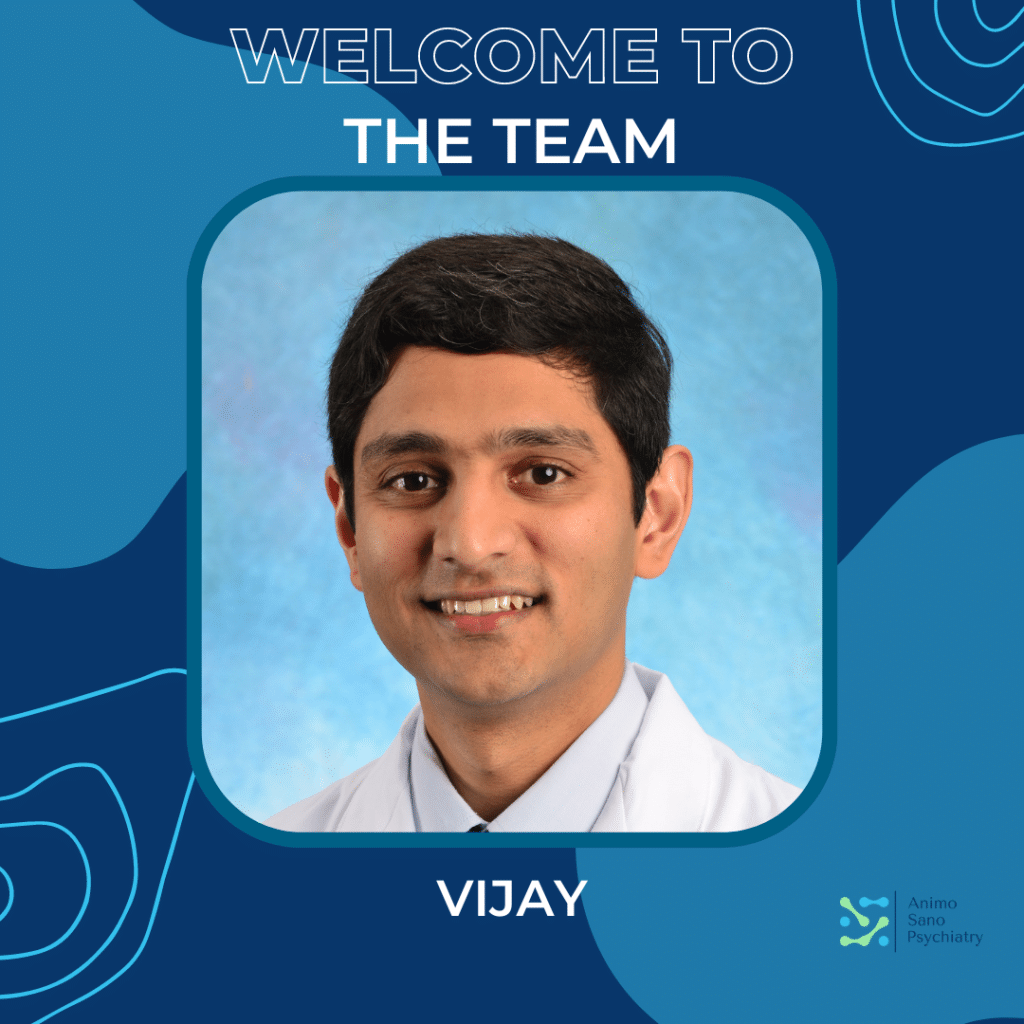 Animo Sano Psychiatry team is growing. We're excited to welcome our new MD, Vijay Swahari, MD! We had the pleasure to talk with Vijay about his life and experience and learn more about what motivated him to become a part of our team. Here's Vijay's inspiring story.
1. What inspired you to pursue a career in healthcare and what brought you to Animo Sano Psychiatry?
My interest in psychiatry piqued after medical school when I was pursuing research in the neurosciences at UNC Chapel Hill and during my clinical rotations in the Department of Psychiatry. Every patient brings their own story and experience that is very unique and personal to them. They share their stories of happiness as well as their lowest moments in life. As a psychiatrist, I feel extremely humbled to be in a position to help my patients. I believe in a holistic approach that encompasses medication management, along with therapy and improving a patient's support structure. At Animo Sano Psychiatry, I have the tools and colleagues to implement these effectively.
2. What motivates you?
Building long-term therapeutic relationships with my patients and seeing them get better.
3. Tell us something about you that would surprise us?
I briefly considered switching my line of work to the entertainment industry. I am glad I didn't.