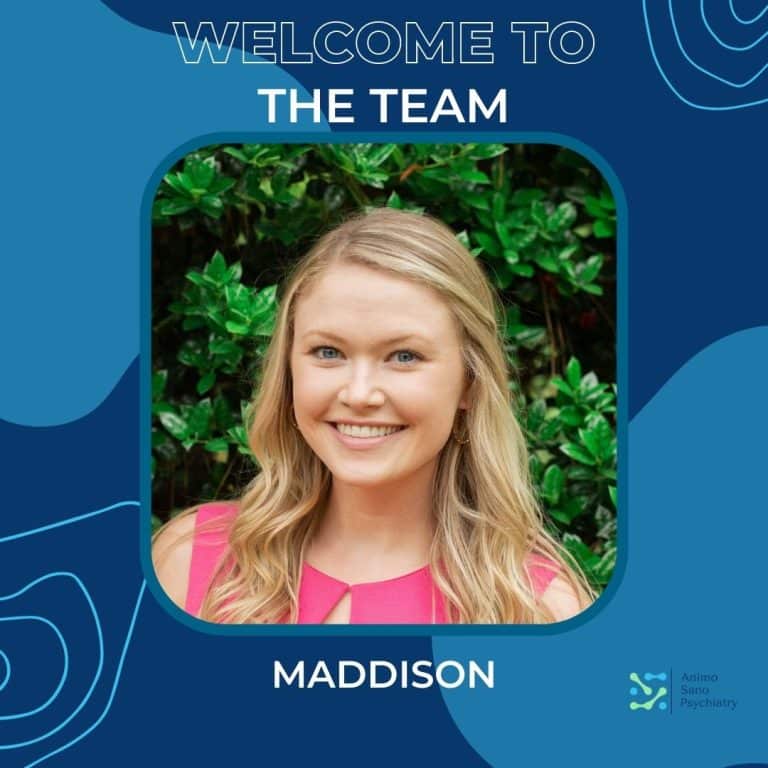 Animo Sano Psychiatry is excited to welcome Maddison Henley, Certified Physician Assistant, to the team! Maddison is set to join us this summer, and we sat down with her for a brief Q & A session to learn more about her.
1. What inspired you to pursue a career in mental healthcare and what brought you to Animo Sano Psychiatry?
I have always been interested in the mental health field, especially after starting PA school. I think there is a shortage of mental healthcare practitioners and I enjoy being able to provide needed services to my patients and being a part of their support system.
2. What motivates you?
My family and friends motivate me and encourage me to be the best version of myself. I am also motivated by my patients and seeing them improve throughout treatment motivates me daily.
3. What words of wisdom do you live by?
One of the quotes I live by is "it is well." To me, accepting what I cannot change during the day and making the best out of a situation allows me to keep a positive outlook throughout my day.
4. Share a recent proud moment.
My husband and I bought our first home in January and are expecting our first child in June. I never dreamed of being here a year ago today and I'm proud of us for getting to this point in our lives.
Welcome to our growing team, Maddison!