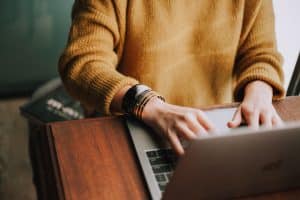 The use of questionnaires as a diagnostic tool in ADHD is generally known by doctors, patients, and their families. These instruments are part of a strategy called Measurement-Based Care (MBC). In this article, we explain the use of MBC to monitor symptoms associated with ADHD and the benefits for patients and doctors.
Advantages of using questionnaires in ADHD
The questionnaires are standardized instruments, presented as a series of questions aimed at collecting specific information on the symptoms or effects associated with the use of medication. Advantages for their use allow the clinician and patient to:
Closely monitor symptoms to help detect, and prevent, a crisis
Use data to help paint a clear picture in tracking symptoms and progress
Facilitate decision-making on course of treatment, goal setting, and evaluating results
Help identify and record adverse side effects of medication
Provide real time, actionable data
Self report/completion by patients, parents, or teachers; eliminating an extra trip to the clinician's office
Engage in a more meaningful and collaborative treatment process
How often are questionnaires used in ADHD?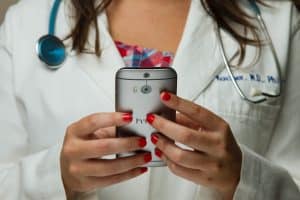 We have mentioned that questionnaires allow close monitoring of ADHD patients, but how often should they be used when tracking ADHD symptoms?
It all depends on the age of the patient, the pharmacological treatment that has been indicated, and the scores obtained in the latest questionnaires.
For example, in the case of scales sensitive to the effects of treatment, the frequency varies depending on the type of medicine used. For patients treated with stimulants, frequencies of evaluation could range from weekly through 3 or 6 monthly depending on stability. For those treated with non-stimulant medications a frequency of once a month through to 3 to 6 monthly is more appropriate.
In each particular case, the frequency will be determined by the clinical condition of the patient and the need to assess the outcomes after treatment adjustment.
There are questionnaires designed to be self-reported and others to be administered by parents, teachers, or clinicians. Of all of them, the questionnaires designed for teachers are usually applied less frequently than the others.
Questionnaires used to track ADHD symptoms
Here are some of the questionnaires used to monitor symptoms associated with ADHD.
Conners Parent Rating Scale–Revised; Conners Teacher Rating Scale–Revised
Swanson, Nolan, and Pelham (SNAP-IV)
Vanderbilt ADHD Diagnostic Parent and Teacher Scale
In addition to their practicality, questionnaires are ideal data collection instruments to collect information in an actionable format that serves both the treating specialist and the patient. Measurement Based Care is a strategy that is here to stay and should be promoted.