Art has this incredible power to transport us to different realms, all while staying firmly rooted in the present. It acts as a magical conduit, enabling us to delve into our emotions, truly know them, and watch them undergo wondrous transformations. And here is the best part – you do not have to be an artist yourself to reap the incredible benefits of art. All it takes is a little bit of bravery to approach it, and you will be amazed at the wonders it can work in your life. Let us talk about the therapeutic power of art.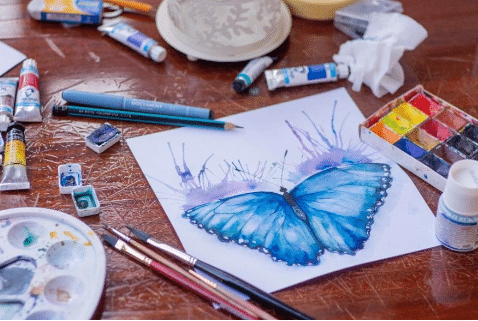 Photo by Elena Mozhvilo on Unsplash
When did art emerge as therapy?
The term "art therapy" is attributed to Adrian Hill, a British artist who in 1942 described the benefits of drawing on the health of tuberculosis patients admitted to sanatoriums.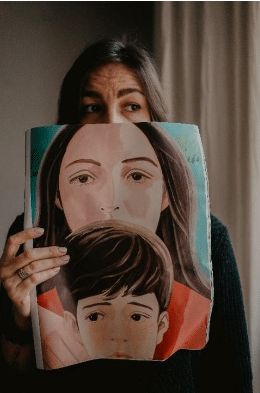 In this context, drawing became a means of expression and a way of making isolation and recovery time more bearable. Those patients who participated in drawing exhibited a more positive mood and a better attitude compared to those who did not.
A lot of time has passed since then and today art therapy is an alternative therapy spread throughout the world and the health benefits have been further studied.
What is art therapy?
As mentioned before, art therapy is a type of alternative therapy, which incorporates numerous and varied techniques adaptable to the characteristics of each person. In some cases you can resort to expression through the written word, in other cases to dance, song, drawing, collage, sculpture or digital art.
The possibilities are diverse, offering a wide array of avenues to address concerns such as anxiety, grief, depression, addictions, traumas, and so much more. Each option presents a unique opportunity to engage with these challenges and embark on a journey of healing and growth.
A person can benefit from art therapy by practicing any of the techniques regardless of whether it is guided by an art therapist or not; however, when there is a specific situation or condition to be treated, it is helpful to be guided by a specialized therapist to achieve lasting results.
Health benefits of art
In addition to the possibility of helping to treat mental and physical health conditions, and to cope with day-to-day situations, art is a way of relating to others and to oneself. The benefits also extend to those who admire it in all its forms. Some benefits are:
1. Promoting a bond with others: At the heart of all forms of art, whether actively participating or simply observing, lies the beautiful thread of social bonding. Whether you are part of a theater group or enjoying a play as an audience member, both experiences foster connections and encourage interactions with fellow human beings.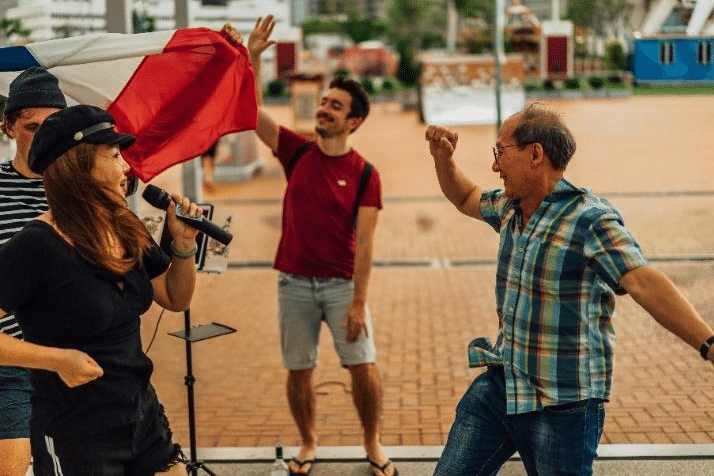 Engaging in artistic endeavors brings people together, creating shared experiences and moments of connection that transcend individual boundaries.
Concentrating on the steps of a dance can make someone forget their worries for a moment and discover that they can gradually overcome what makes them suffer.
Sharing a taste for a form of artistic expression favors the creation of healthy social relationships and promotes mental health in general.
2. Promotes self-knowledge: Art is a way of expressing conscious and unconscious conflicts and can be used as a path to self-knowledge. Engaging in dance, writing, drawing, or sculpture is akin to interpreting dreams, as it unveils unexplored aspects of one's self, unlocking hidden depths of personal discovery.
Gaining self-knowledge plays a crucial role in attaining emotional and psychological stability. It enables us to recognize our typical patterns of dealing with situations and understand the roots of these coping mechanisms. This self-awareness empowers us to address conflicting aspects within ourselves, paving the way for personal growth and development by overcoming obstacles that hinder our progress.
3. Art favors the elaboration of grief and traumas: Sometimes conflicts come from unresolved issues, loss, or trauma. Art facilitates the expression of the emotions associated with these conflicts and favors their elaboration and closure.
Photo by Leslie del Moral on Unsplash
For example, a person who has lost a loved one may find that by writing letters, they are able to express everything that will no longer be heard but still wants to be said. In this case, writing alleviates suffering and favors the closure of unresolved feelings. A child can approach an intimidating situation through drawing, and little by little, lose the fear of facing it. There are also those who compose a song to express everything they are feeling in a life situation. In all these cases, art is a means to cope with an experience or emotions.
4. Art is a form of self-care: Of course, not everything is resolving unresolved conflicts and emotions; art is also a way of expressing positive feelings and experiences.
Everyone has a different preference on their favorite art style. Art can be used as a form of self-care both through experiencing art forms or creating art. There is evidence that putting creativity into practice improves the emotional state, increases self-esteem, and enhances resilience, all necessary benefits to lead a more satisfying life and achieve physical and emotional well-being.
There are those who smile the moment the curtain rises in a play and those who feel like they have returned from a trip to a distant land after finishing reading a book. The act of watching a movie can be an enthralling journey, while observing an artist's work can foster a sense of connection and comprehension, allowing you to delve into their world.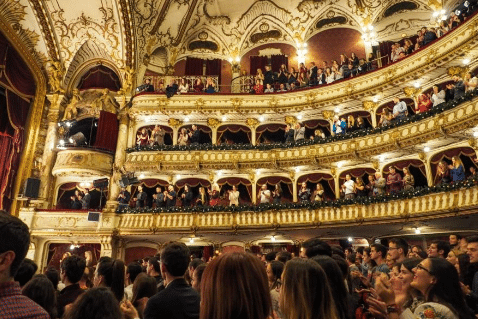 Regardless of whether you have a preexisting connection with art, it is worth granting yourself the opportunity to integrate it into your daily life and reap the rewards of its therapeutic power. Embracing art can be immensely beneficial for your mental well-being, allowing you to tap into its fullest potential.
Edited by: Maddison Henley, PA-C