The first days of the New Year are a good time to evaluate things that may be inhibiting you from reaching your goals. Improving your mental health is one of the best ways to achieve all your New Year's resolutions, so let's review 6 ways to improve your mental health in 2023.
1. Take action to improve your self-esteem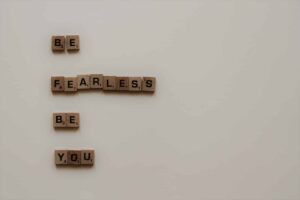 Healthy self-esteem is the foundation for a full and rewarding life. Improving it begins by identifying:
a) What are the situations that make you have negative feelings about yourself or devalue yourself?
b) What thoughts arise at those moments?
c) What are these thoughts based on? Are they rational or not? Are they based on learned beliefs?
Practicing these steps are the beginning of a process of self-knowledge that will help you change negative beliefs about yourself, your qualities, or abilities and therefore will strengthen your self-confidence. Life is a process of continuous learning so try to turn "failures" into lessons to improve and learn every day and remember to be kind to yourself.
2. Do not compare yourself to others
Nowadays, more and more people compare themselves, their reality, or possessions with others. It's called social comparison, an emotionally destructive phenomenon that has been on the rise due to social media and the idea of ​​perfection it sells and other societal factors.
When a person compares themself to someone who appears to be more capable, successful, or happier, they may experience feelings of sadness and dissatisfaction.
The tendency to compare yourself to others may come from a poor self-concept or lack of self-confidence. This new year, try to avoid social comparison by recognizing and accepting your strengths, qualities, and vulnerabilities. This can make a significant difference in your emotional well-being.
3. Live in the present moment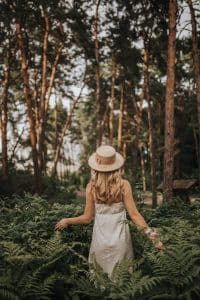 One of the best ways to fight anxiety and stress is to live in the present moment. Whether you start to practice mindfulness, another type of meditation, or yoga, try to live this year by connecting with the moment you are living, savoring the food, appreciating the colors, and feeling the fragrances. Live without burdening the past or anticipating what is to come.
Start this year enjoying your day, live one day at a time, and try to see each day as a new opportunity for success and improvement.
4. Exercise regularly
Exercise brings many benefits to both physical and mental health. Just 30 minutes of exercise a day can improve cardiovascular health and helps fight depression or other mood changes, as it promotes the release of endorphins and dopamine, substances related to happiness.
Physical exercise may also improve posture and help to regulate a healthy weight. These factors have a positive impact on our physical well-being and personal satisfaction.
5. Take time for self-care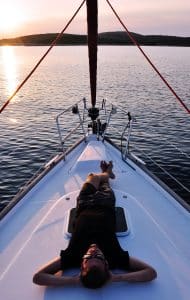 Practicing self-care may include: taking time to cook a healthy meal, exercising, reconnecting with something that is pleasurable to you, listening to music, or reading a good book.
During hectic routines and sacrifices to achieve the goals we set for ourselves, it is important to do something for ourselves and give ourself love. It helps to face the challenges of everyday life with a better attitude. During this year, try to dedicate at least one day each week to self-care.
6. Start a psychotherapeutic process
Last but not least, seeking professional help is the most effective way to improve your mental health and grow in self-awareness.
If you feel that your efforts are not being reflected in the achievement of objectives, you make the same mistakes repeatedly, or you lack perspective, starting a psychotherapeutic process may help you break this cycle and move towards a stage of growth in different areas of your life.
These 6 tips may help you improve your mental health and make it easier to fulfill some of your New Year's resolutions.
Edited by: Maddison Henley, PA-C

Animo Sano Psychiatry is open for patients in North Carolina and Georgia. If you'd like to schedule an appointment, please contact us.