Animo Sano Psychiatry is excited to be working with the team Be Bold Psychology and Consulting to bring ADHD centered mindfulness therapy to our clients! We know that it is hard to find a therapist and hope that our partnership with Be Bold Psychology continues to help you thrive.
Let's find out more about our friends from Be Bold Psychology and Consulting.
How The Be Bold Psychology and Counseling Started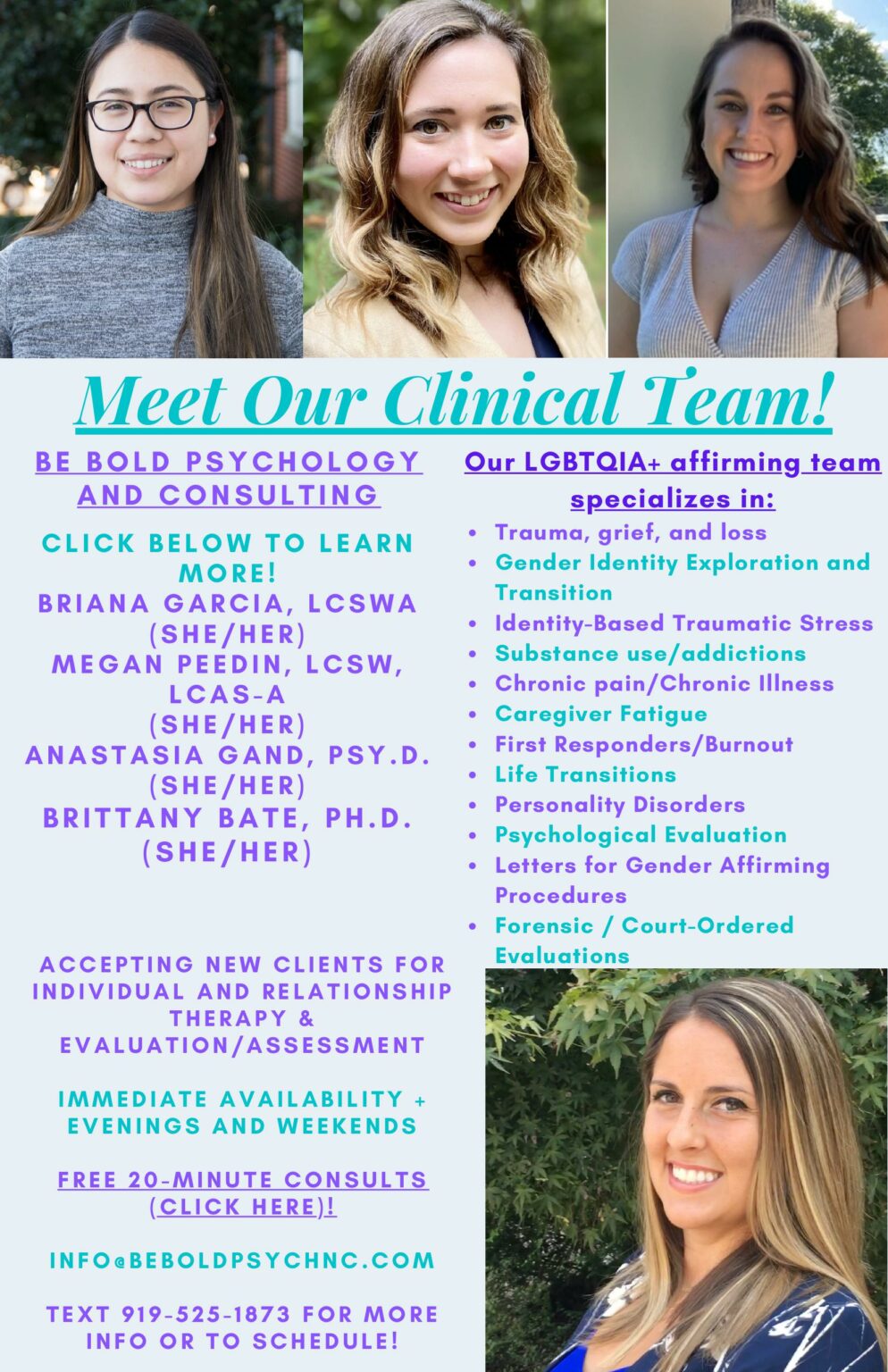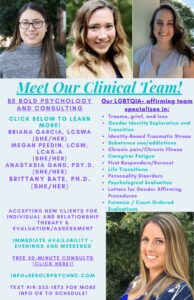 Dr. Brittany Bate began in private practice following the completion of her predoctoral internship at the federal prison in Butner, NC. She wanted to try something different, as the majority of her training experience had been in secure facilities. She worked at a local group practice for a little over two years before beginning Be BOLD Psychology and Consulting in November 2020. Her team has grown into a small telehealth group practice, offering clinical and forensic services to clients throughout North Carolina and neighboring states!
What Makes The Be Bold Psychology and Counseling Special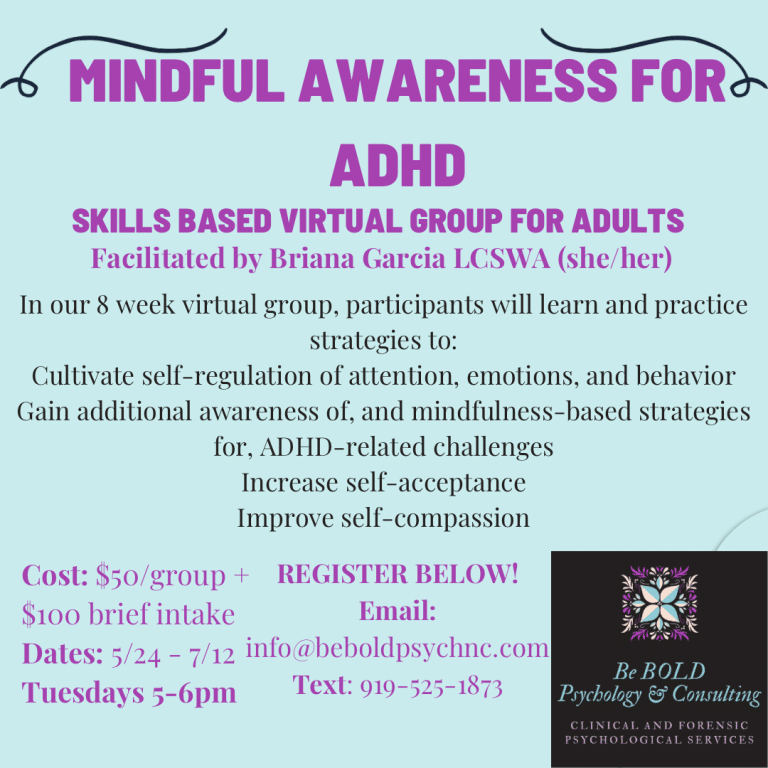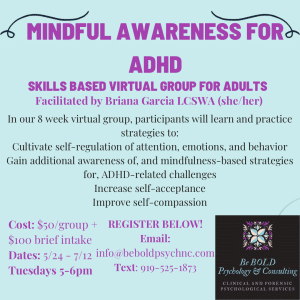 Brittany is proud of the team she surrounded herself with. In her words, they are all downright talented clinicians with a great sense of humor. They are aligned on important values, and their diverse backgrounds and training experiences complement each other very well.
They are a multidisciplinary team of trauma-informed, LGBTQIA+ allied or identified clinicians who care deeply about helping clients overcome their deepest, toughest obstacles in pursuit of living their most authentic life. They offer safe, affirming, and competent services to queer+, transgender, and gender-diverse clients and their families, and also offer letters for gender-affirming procedures on a pro-bono/pay-what-you-can basis.
As individuals, they regularly engage in training and consultation to offer the highest-quality services possible. As a team, they regularly collaborate and challenge each other to be the best clinicians possible, offering opportunities to learn from one another and continue to grow. Moreover, their team approach also allows for them to service multiple members of the same family while consulting with each other, as appropriate. Clients also find it beneficial to pursue individual therapy with one of their clinicians, while engaging in family or relationship work with another. Gone are the days when one provider is not communicating with the other. If you are looking for continuity of care and need to wrap in a few services, they've got you!
What Motivates The Be Bold Psychology and Counseling Team
Client healing is the greatest motivation! Being able to walk alongside someone on their mental wellness journey, and observe them doing the hard work in pursuit of healing, is inspiring. Additionally, the amount of need in our community is so high, and being able to offer quality, values-based, affirming, radically-inclusive care, including to communities that have historically been harmed by mental health care providers, is a big part of it. Every human deserves quality, affirming, mental health care where all of their identities are respected and honored, and where they feel valued, seen, heard, respected, and at ease.
How The Be Bold Psychology and Counseling Team Operates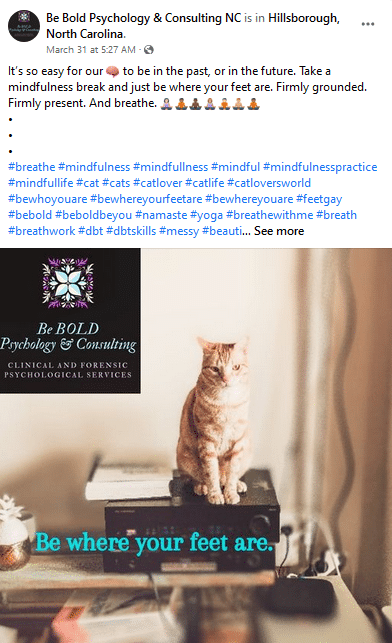 Be Bold team is a full telehealth practice; although some clinicians offer walk-and-talk services in Durham, Cary, and Raleigh. You can self-schedule a free 20-minute consult with our clinicians here.
Feel free to follow them on social media (
Instagram
and
Facebook
) for quick tips on mental wellness, as well as to learn more about their clinicians and therapy group offerings! Their website is:
https://beboldpsychnc.com/