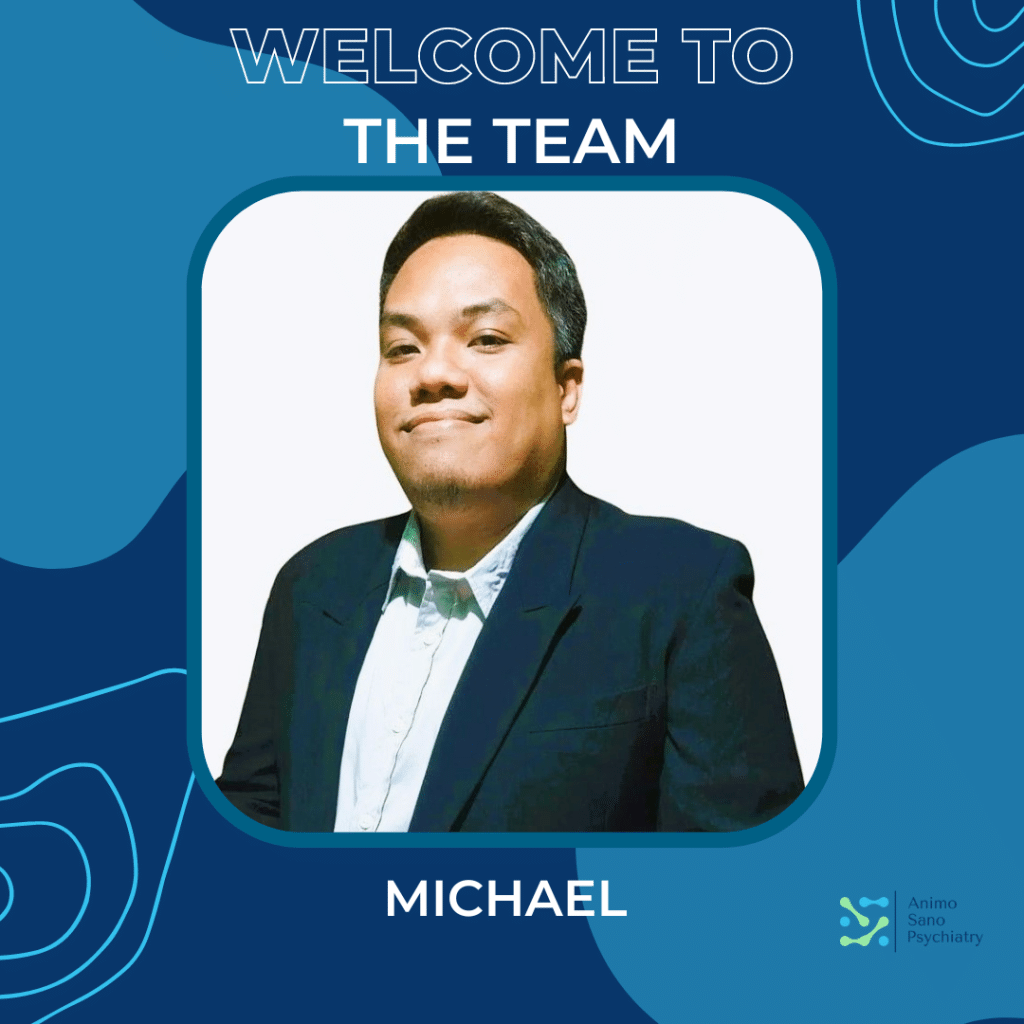 Animo Sano Psychiatry team is growing. We're excited to welcome our new Administrative Assistant, Michael Marasigan! We had the pleasure to talk with Michael about his life and experience and learn more about what motivated him to become a part of our team. Here's Michael's inspiring story.
1. What inspired you to pursue a career in healthcare and what brought you to Animo Sano Psychiatry?
I've been a part of mental healthcare industry for over a decade now. It is my passion to help patients the best possible way I can.
2. What motivates you?
My family.
3. Tell us something about you that would surprise us?
I am not a graduate of a non-Medical related course but somehow become successful on this field.
4. What words of wisdom do you live by?
Be the reason for someone's smile today.
5. Share a recent "proud moment."
Achieved top performances for consecutive months.
6. Share any volunteer or charity efforts you're involved in.
I am a blood donor.