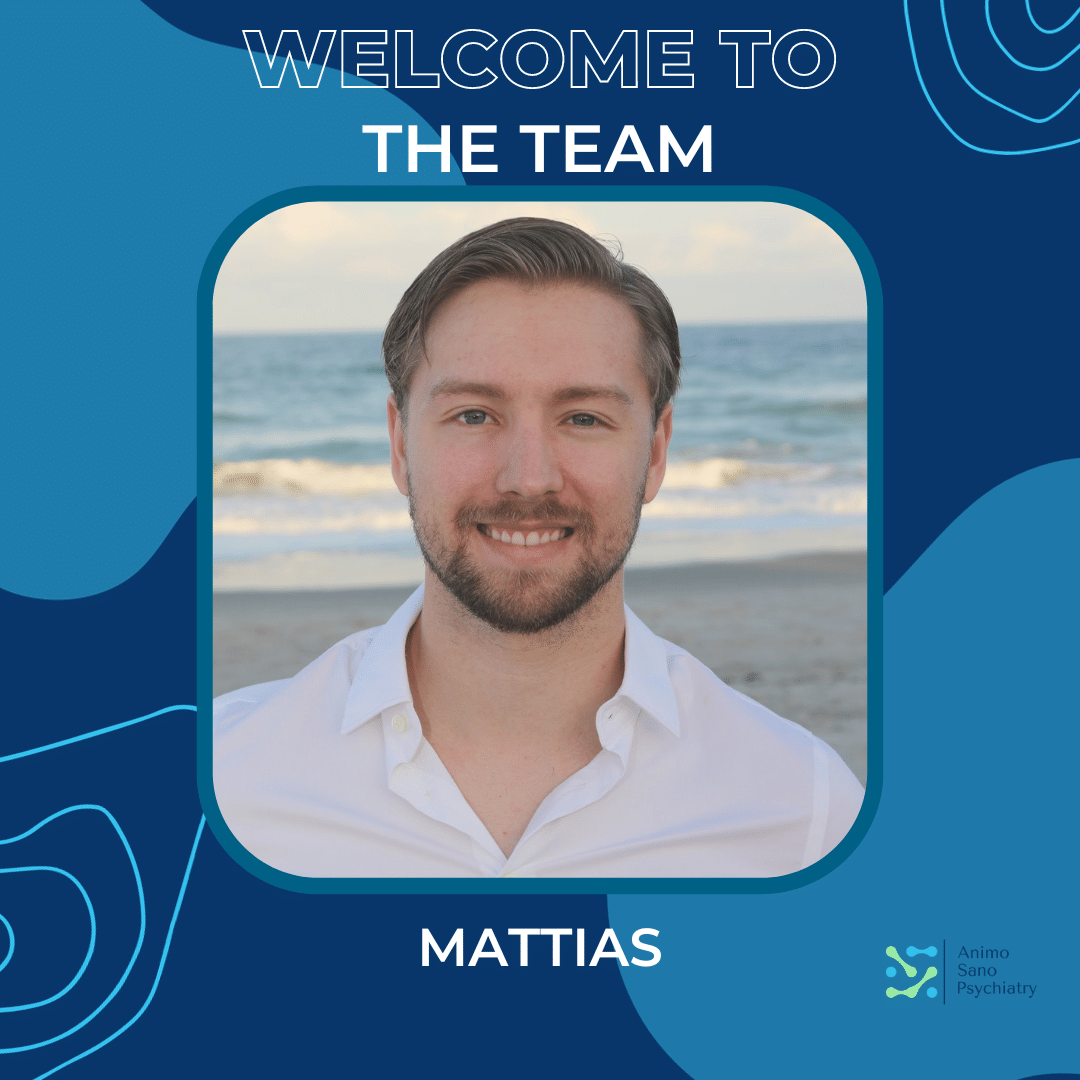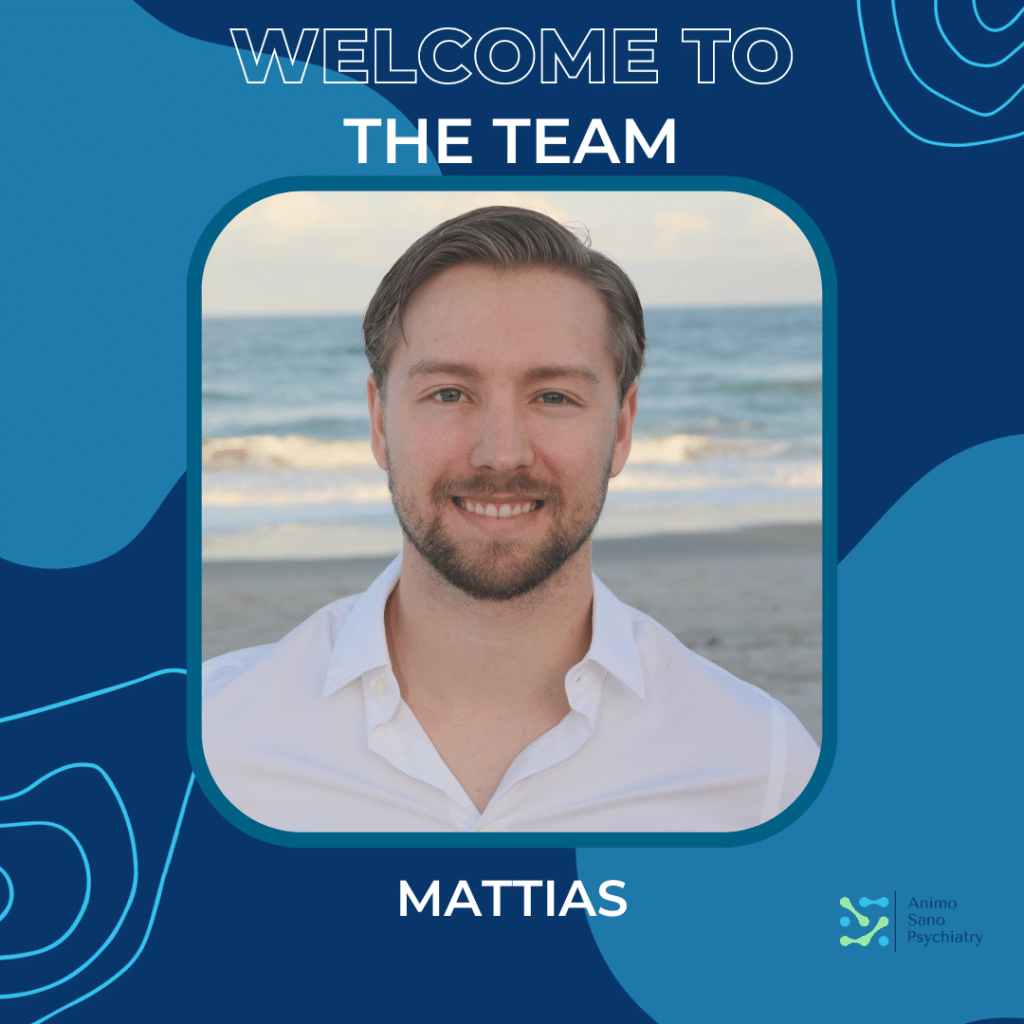 Animo Sano Psychiatry team is growing. We're excited to welcome our new PA-C, Mattias Hartmann! We had the pleasure to talk with Mattias about his life and experience and learn more about what motivated him to become a part of our team. Here's Mattias's inspiring story.
1. What inspired you to pursue a career in mental healthcare and what brought you to Animo Sano Psychiatry? 
I was inspired to pursue a career in mental healthcare by a deep sense of empathy and a commitment to helping individuals facing mental health challenges. My journey to Animo Sano Psychiatry was driven by the clinic's patient-centered approach, its reputation for excellence, and its cohesive workflow as a group. I believe in the power of collaborative, evidence-based care, and I am excited to contribute to the practice to help those with mental health needs.
2. What motivates you?
What motivates me is the opportunity to make a meaningful and positive impact. I am driven by the desire to contribute, solve challenges, and continuously learn and grow.
3. Tell us something about you that would surprise us?
I've played tennis since I was 6 years only, was the Italian junior <8y national champion, and continue to teach and play professional tournaments to this day.
4. What words of wisdom do you live by?
Those are rewarded who give, and expect nothing back in return.
5. Share a recent "proud moment."
Recently I have learned to rise earlier in the morning to complete more work. I am proud of this as I have always been a night owl, so this is a big change for me.