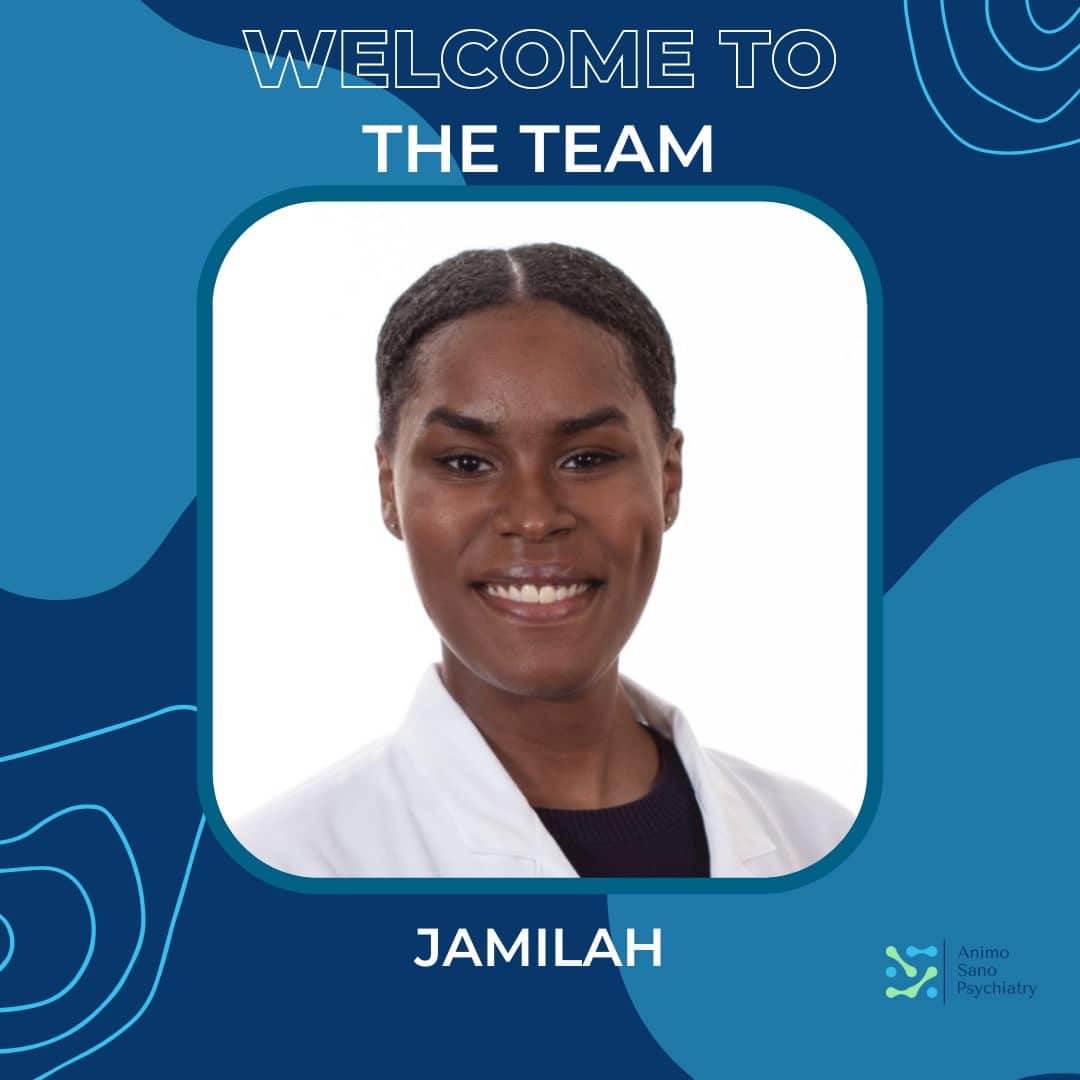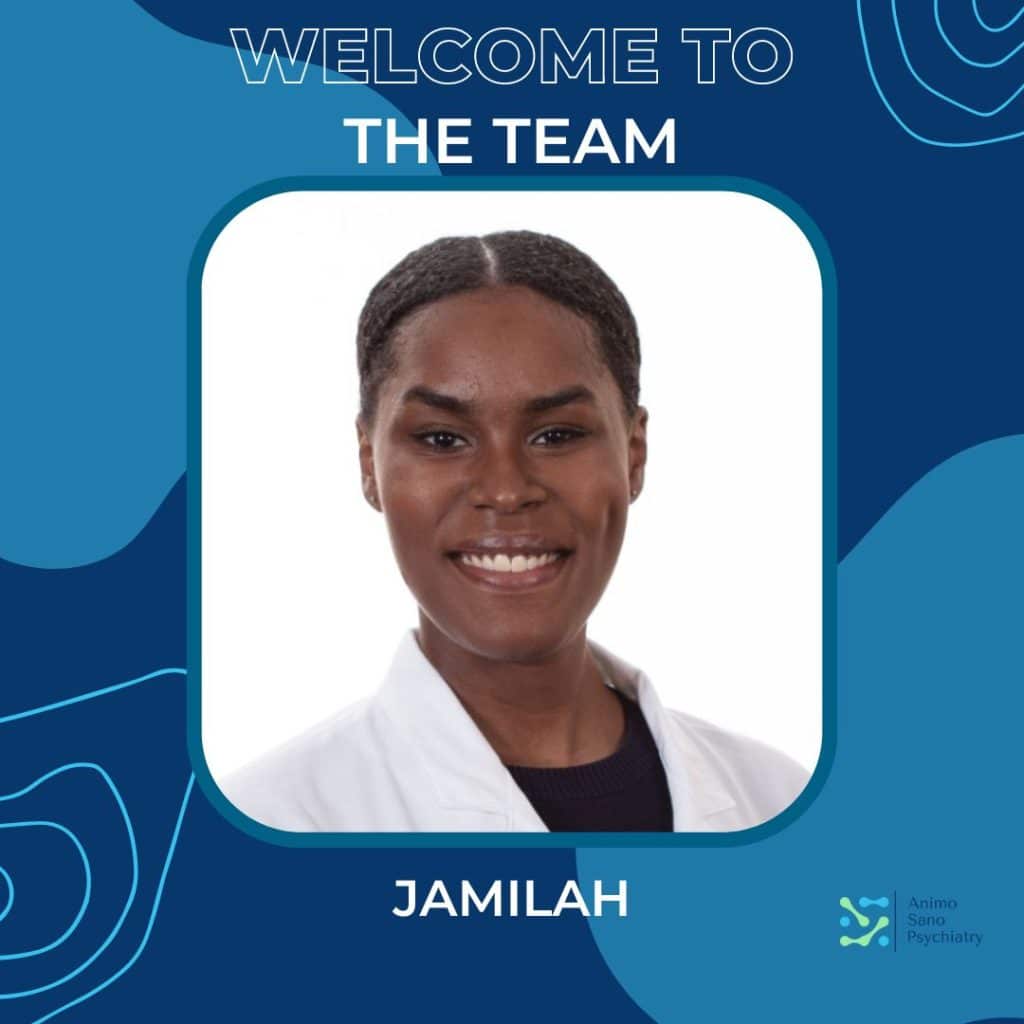 Animo Sano Psychiatry team is growing. We're excited to welcome our new PA-C, Jamilah Broderick! We had the pleasure to talk with Jamilah about her life and experience and learn more about what motivated her to become a part of our team. Here's Jamilah's inspiring story.
1. What inspired you to pursue a career in healthcare and what brought you to Animo Sano Psychiatry?
My inspiration to pursue a career in mental healthcare began when my behavioral health preceptor told me on the last day of my clinical rotation, "You were one of the best students I've had; I strongly encourage you to work in behavioral medicine." This came after weeks of self-doubt and worry that I was not giving his patients the impact I wanted to give. From there, I was inspired to challenge myself and build the confidence that others saw in me. 
I was drawn to Amino Sano Psychiatry after reviewing Dr. Mina Boazak and the ASP team's expertise and passion for psychiatry. I am a lifelong learner, and ASP's dedication to provide education not only for their advanced practice providers but also for their patients greatly appealed to me. 
2. What motivates you?
I am motivated by my parents, who taught me the meaning of hard work.  
3. Tell us something about you that would surprise us?
I am a second-generation immigrant of parents that hail from two different countries, although my parents met in New York. My mother is from Costa Rica and my father is from Jamaica. 
4. What words of wisdom do you live by?
Motivation is fleeting; it must be translated to dedication. 
5. Share a recent "proud moment."
A patient that I have been treating for nearly 1 year told me without provocation, "Thank you for everything you've done for me. You're the first provider I've had that I feel like actually listens to me and wants to help." I will always remember this when I am doubting myself or my efforts.