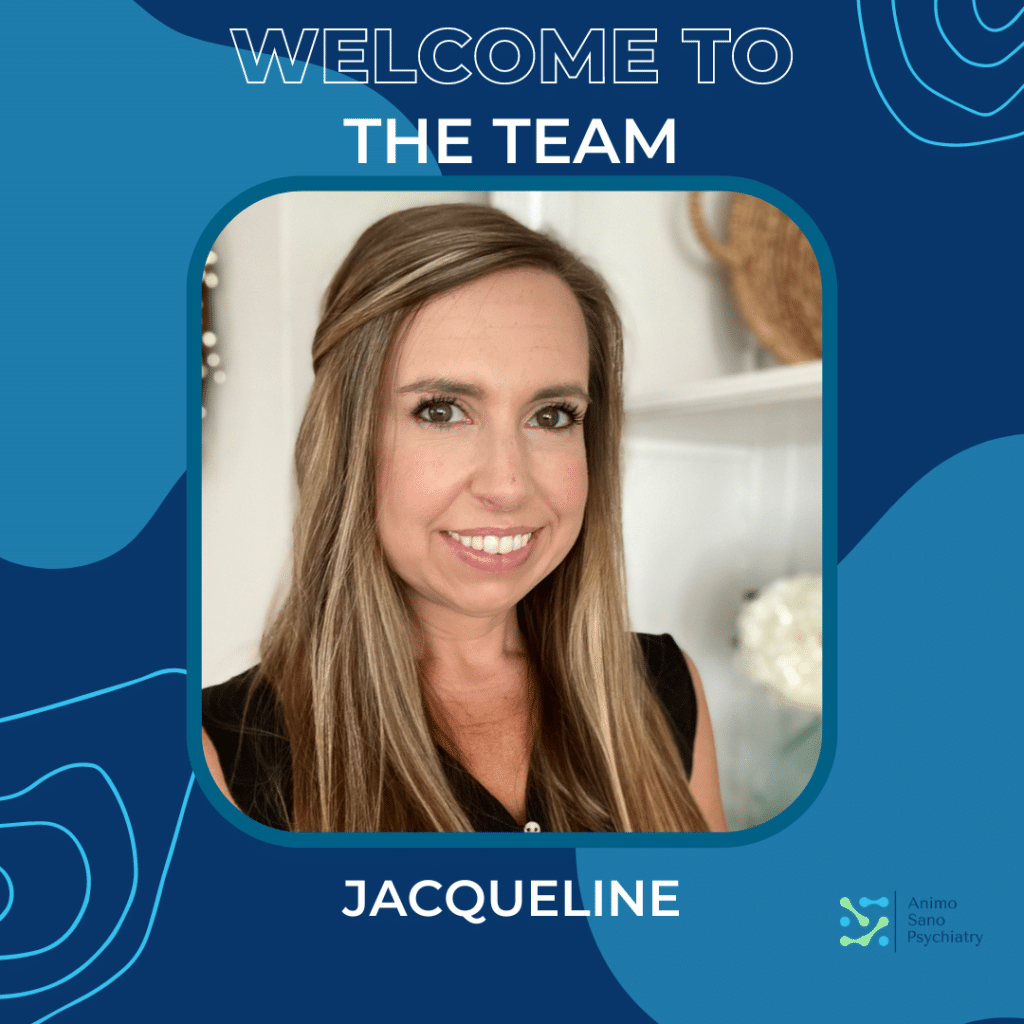 Animo Sano Psychiatry team is growing. We're excited to welcome our new PA-C, Jacqueline Woodcock! We had the pleasure to talk with Jacqueline about her life and experience and learn more about what motivated her to become a part of our team. Here's Jacqueline's inspiring story.
1. What inspired you to pursue a career in healthcare and what brought you to Animo Sano Psychiatry?
I had the unique opportunity to practice in Clinical Research where I worked with veterans with PTSD and substance use disorders. This was a rewarding experience and from here I knew I wanted to continue my career in the mental health field.
2. Tell us something about you that would surprise us?
Being a mom is my greatest joy in life. My husband and I have 3 children. We also recently welcomed a puppy to our family. He is a Cavalier King Charles Spaniel, and he goes just about everywhere with us!
3. What words of wisdom do you live by?
Today is a good day for a good day.
4. Share a recent "proud moment."
When I worked in Addiction Medicine, a patient told me that I was the best provider they had ever had, because I listened and really cared.  As providers, I believe listening and ensuring our patients are heard is the most important thing we can do to help the