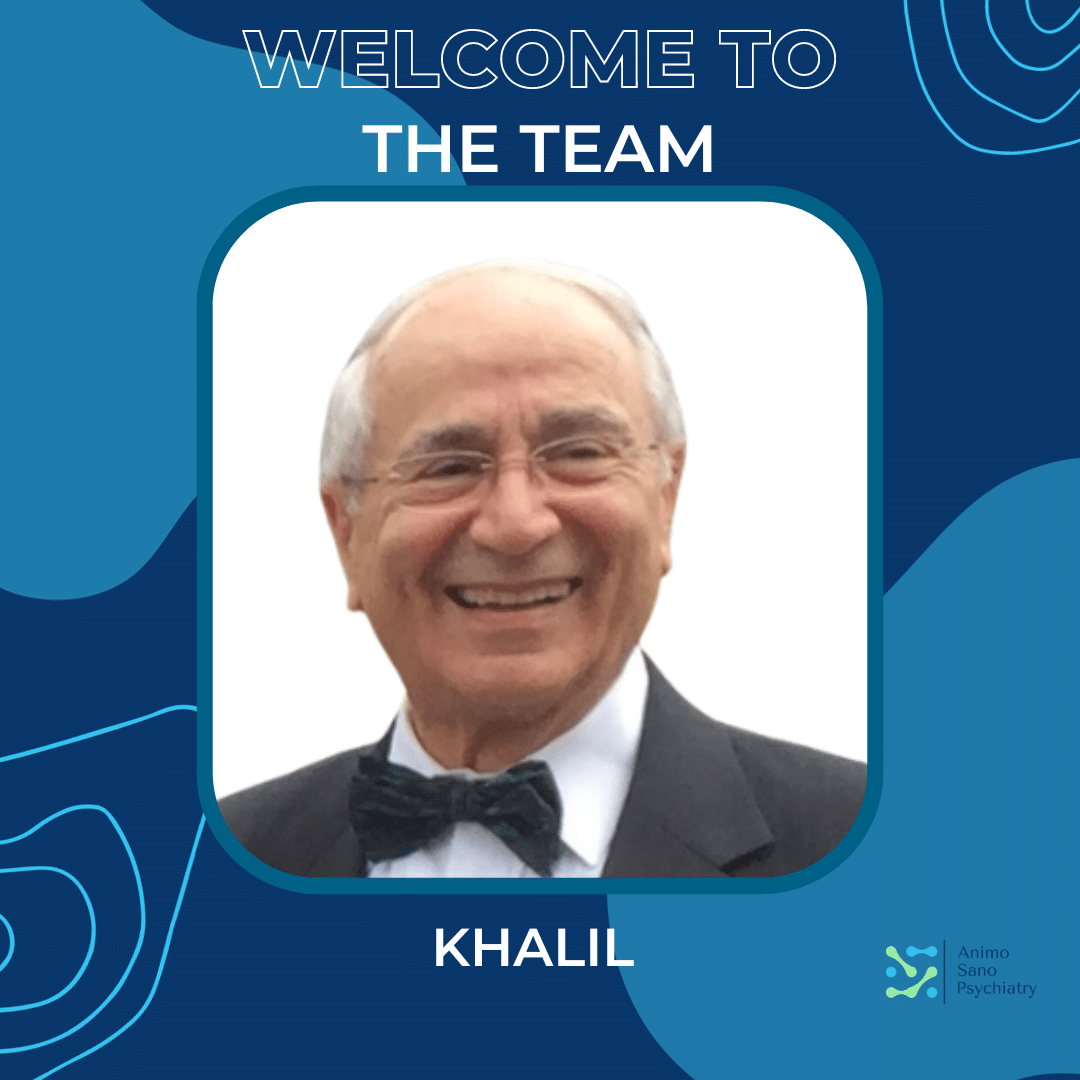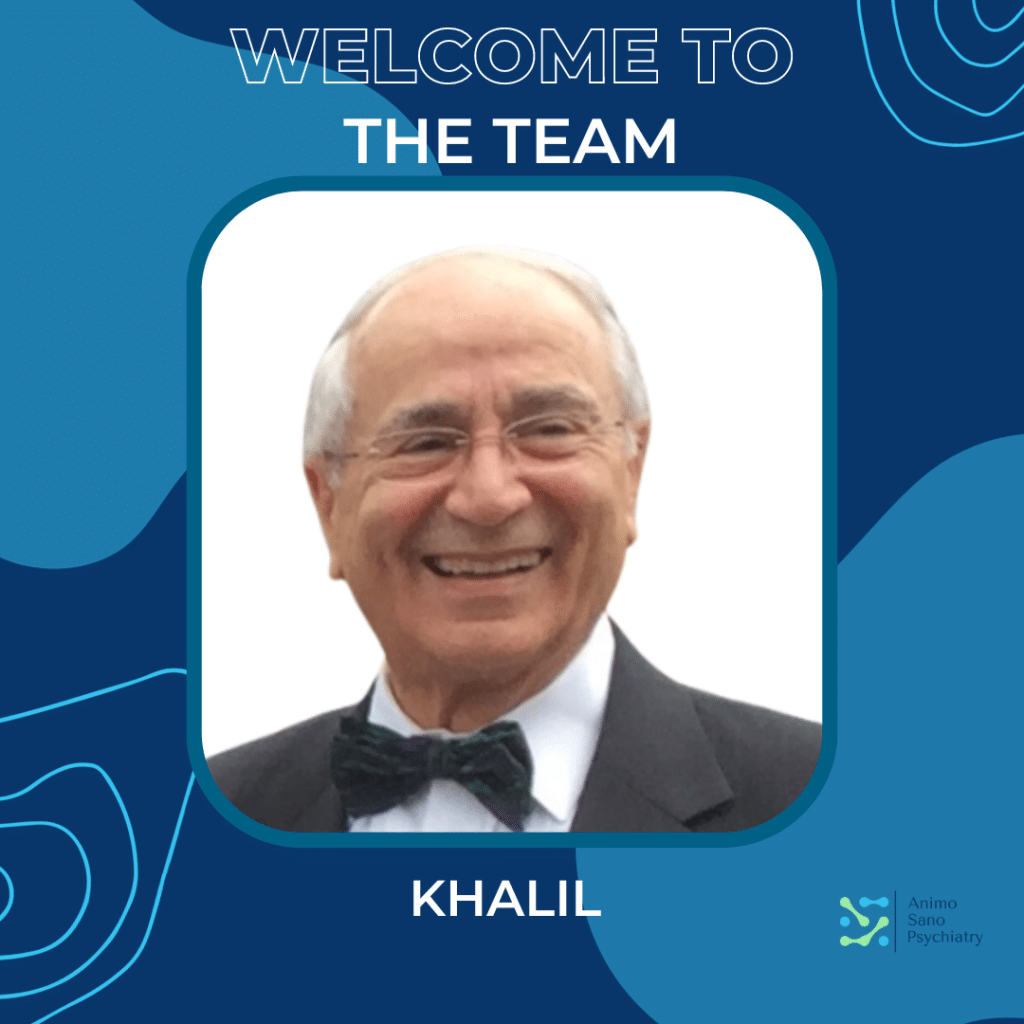 Animo Sano Psychiatry team is growing. We're excited to welcome our new MD Khalil S. Tanas! We had the pleasure to talk with Khalil about his life and experience and learn more about what motivated him to become a part of our team. Here's Khalil's inspiring story.
1. What inspired you to pursue a career in mental healthcare and what brought you to Animo Sano Psychiatry? 
My paternal aunt was a healthcare provider and was responsible for inspiring me to pursue a career in medicine and mental health.
Over the past two years, my wife and I met Dr. and Mrs. Boazak in the annual meetings of the NCPA and got to know about Animo Sano Psychiatry and wished to work with your staff.
2. What motivates you?
Meaningful work gives meaning to one's life and the reward is to be able to live and see my children and grandchildren grow and unfold their potential.
3. Tell us something about you that would surprise us?
I worked in all Four State Psychiatric Hospitals when they existed and most of the MHCs in NC.
Now, there are only three State Psychiatric Hospitals remaining and all 40 MHCs divested their service to the private sector and became 5 Insurance Companies one of which is Alliance Health where I was its first Chief Medical Officer.
4. What words of wisdom do you live by?
Live today responsibly as if you are living forever.
5. Share a recent "proud moment."
I have several proud moments concerning my sons: Joseph is graduating as a BioMedical Engineer from Columbia University in NY, David was offered to join the. Faculty of the Department of Chemistry at UNCG to study, teach, research and complete his PhD and Alexander graduated with a BS in Biochemistry from UNG-Chapel Hilland plans to go to medical school.
6. Share any volunteer or charity efforts you're involved in
I volunteered my help to "lnterAct of Wake County" in Raleigh, a program to provide safety from harm for victims of domestic violence and offered mental health treatment where needed.